Mr.Wally Coutts-Owner                                                       (L-R) Don Ritchie, Wally Coutts,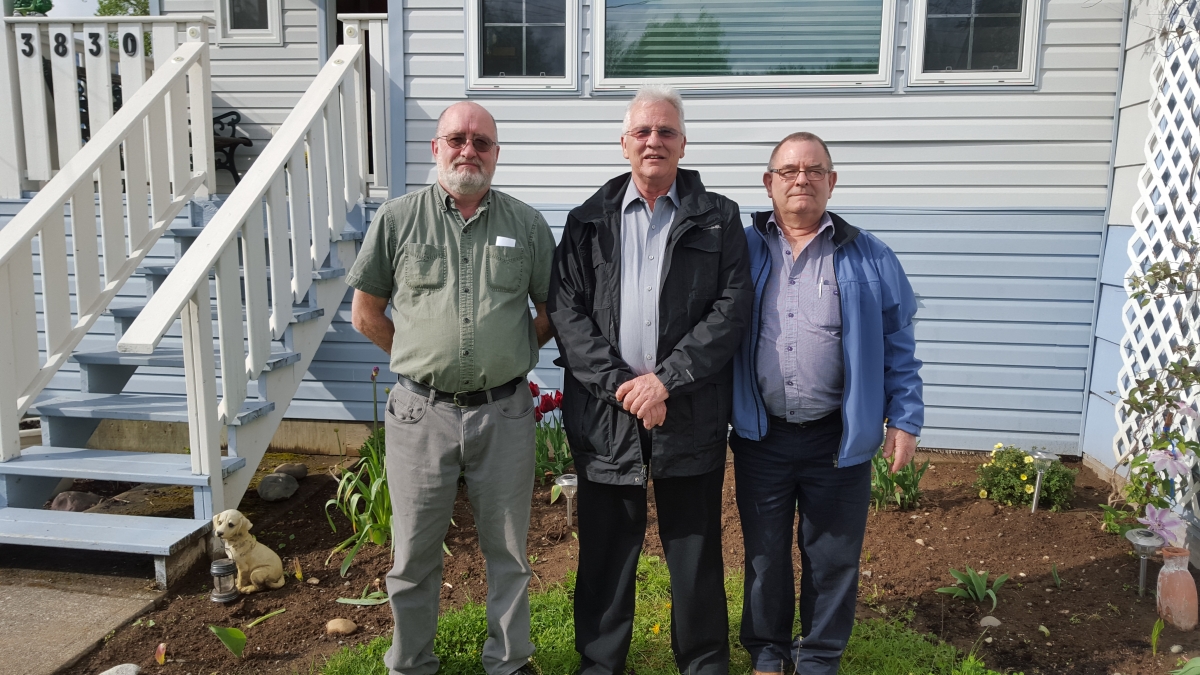 ​
Who is Suretech?
Persistence
per·​sis·​tence | \ pər-ˈsi-stən(t)s  , -ˈzi- \
Definition of persistence
1: firm or obstinate continuance in a course of action in spite of difficulty or opposition.
2: the continued or prolonged existence of something.
Since the beginning, Suretech Water Treatment Inc. has strived for persistence. Started in 1988 by Mr.Don Ritchie in Terrace, British Columbia, Suretech Water grew and established itself as an industry leader in water filter sales in the food service industry. Following the 2016 merger with Pure Service Water Treatment, and now under the helm of Mr.Wally Coutts, Suretech Water Treatment Inc has continued to expand, now providing water filter sales and technical assistance Canada wide. Despite the expansion, Suretech Water Treatment continues to hold persistence as one of its core values.
Our sales team persistently strive to provide our customers with the lowest cost available to them.
 Our technicians persistently provide reliable service and foster a positive, educational relationship.
 Our technical department persists at being on the cutting edge of providing education and information via our series of videos and website.
Through our close relationship with the industries leading filter providers (3M, Pentair Everpure etc.) we've persistently provided the best price possible, on the proper filters a location requires in order to maintain their standards.
We persist at keeping ahead of the curve and educating ourselves on the most recent advancements in filter technology, as well as franchise updates and requirements.
We persist at nuturing our connection with the restaurant industries leading franchises, in order to better understand and provide individual franchisees with the filters they require at the lowest cost available.
Persistence
"Nothing in the world can take the place of persistence"
Talent will not; nothing is more common than unsuccessful
men with talent. Genius will not; unrewarded genius is almost
a proverb. Education will not; the world is full of educated
derelicts. Persistence and determination alone are omnipotent.
The slogan "Press On" has solved and always will solve the
Problems of the "Human Race"
-Calvin Coolidge
Clients:
McDonalds, Second Cup, Quiznos, Petro Canada, A&W, Timothy's World Coffee, Williams Coffee Pub
Canadian Tire Gas Bar, Cobs Bakery, Subway, Wendys, Cineplex, Ikea, 7-11, Star Bucks, Marvelous Muffins, Michels Baguette, Burger King, Shell Canada, Pioneer Gas, Fas Gas, Parkland Industries, Five Guys Burgers & Fries, Swiss Chalet, Costco, Esso, Chevron.
Products – Systems and Replacement Water Filter Cartridges 
3M (CUNO)
Everpure
Excalibur
Waterite
Trojent UV
Hallets